With ZOONO® 9th generation technology, it kills germs by creating a Defensive Shield of antimicrobial nano-spikes that destroy germs on contact. It is the only disinfectant product achieves BSI PAS2424:2014 pass.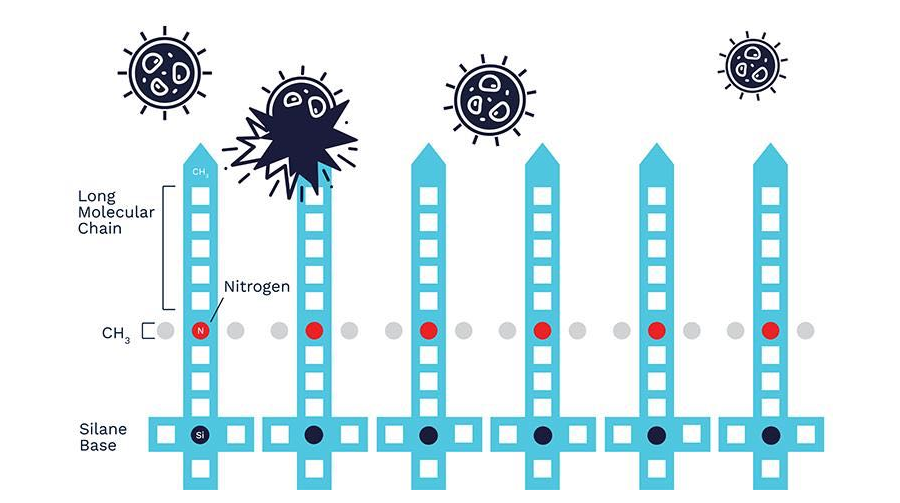 ZOONO® is colourless, odourless, non-leaching, environmentally safe, non-corrosive and whilst completely gentle for humans and animals, it is deadly for a wide range of bacteria and mould.
ZOONO® does not contain harmful chemicals, as a liquid ZOONO® is less toxic than vitamin C and coffee and it supported by 100+ independent laboratory tests.
ZOONO 30 Days Protection Surface Sanitizer protects against 99.99% of bacteria and one application lasts for 30 days. It won't wash off during your routine cleaning procedures. Zoono products have been proven to be highly effective against a wide array of pathogens, including MRSA (Superbug), E. Coli, H1N1 Swine Flu, Listeria, TB, Stachybotrys (black mould) and even the debilitating gastro ailment, Norovirus.

With the confirmation of test results that have shown ZOONO 30 Days Protection Surface Sanitizer is 99.99% effective against Covid-19.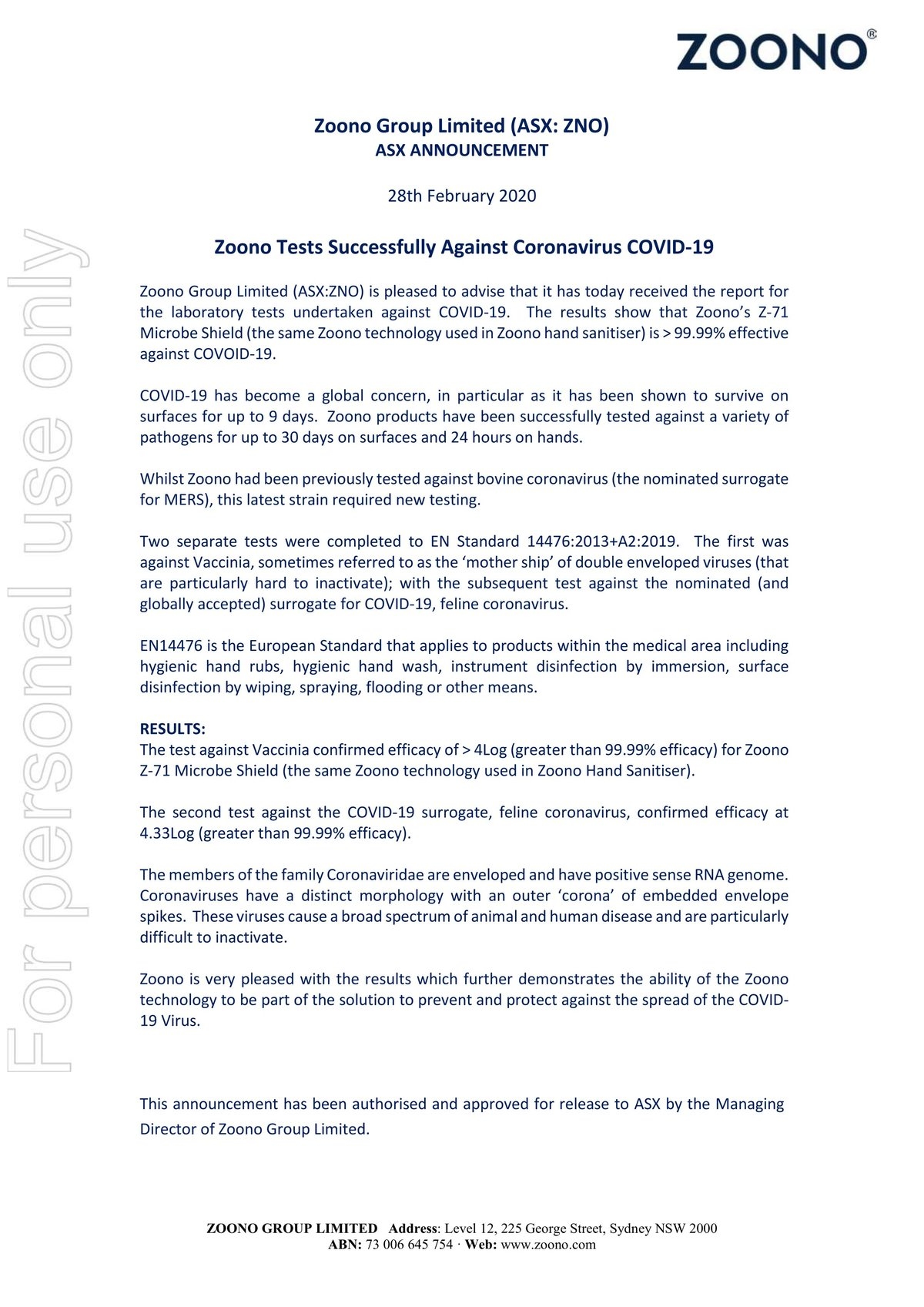 ZOONO 30 Days Protection Surface Sanitizer is safe for use near people, animals and plants. It contains no chlorine, no thickeners, no stabilisers, no colorants, no dyes, no fragrances and no additives. It is also non-oxidative, making it safe for application to a variety of surfaces and materials including metals, fabrics, carpet, upholstery, drapes, linens, wood, plastics, stone, and porcelain.

Direction: Use after for ongoing germ protection: All-Purpose compliments your existing cleaning routine and keeps surfaces germ-free for up to 30 days. ZOONO won't wash off during your routine cleaning procedures.

Storage: Avoid direct sunlight, should be kept in a dry place.
Note: This product is for external use only. This product may cause slight skin or eye discomfort. If you accidentally swallow or cause skin discomfort, seek professional medical advice. If the product gets into your eyes, please wash them thoroughly for a few minutes; if you are wearing contact lenses, please withdraw them first; if your eyes continue to feel unwell, consult a doctor immediately.